Main content starts here, tab to start navigating
Food Truck Menu
Sarge's BBQ menu items contain ingredients that may include tree nuts, soy, milk, eggs, wheat, and dairy items. While we take steps to minimize the risk of cross contamination, we cannot guarantee that any of our products are safe to consume for people with certain food allergies. Please check with Sarge's BBQ staff with specific allergen concerns.
Pricing and availability are subject to change without notice. Sales Tax not included.
You can track our dates and locations here: https://streetfoodfinder.com/SargesBBQ
Online Ordering is now available for the food truck! Click the Truck below...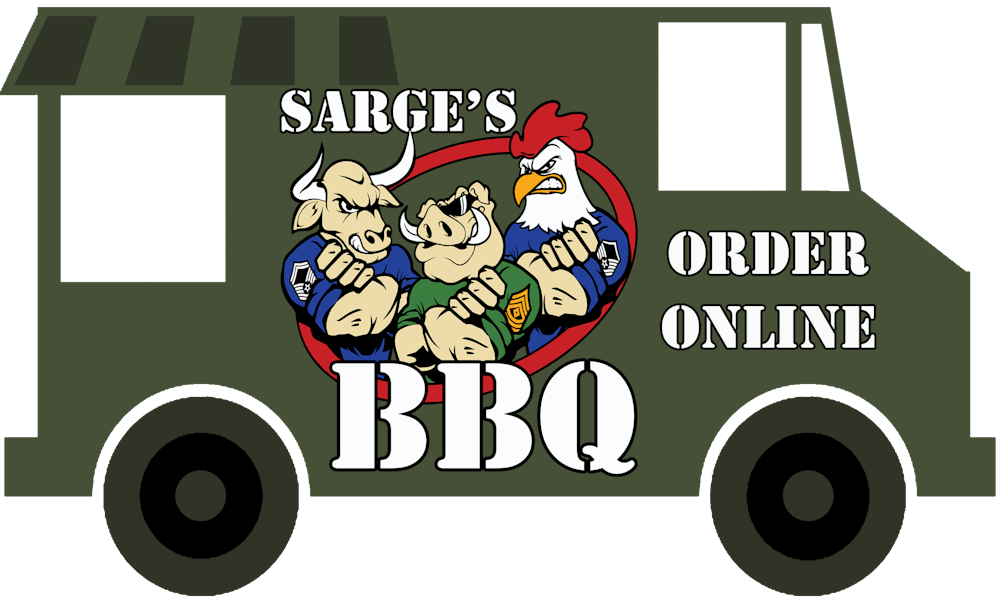 Please ENSURE you are ordering for the date, time and location posted.
This platform WILL NOT send orders to our restaurant.